I just broke a dish on my kitchen floor...  
The baby and my hubby are in bed and well, it really bummed me out to hear that loud crash.  I paused a minute after it broke.... (pause)... and just looked at the little shards of porcelain all over the floor.  I then put on a pair shoes and began to clean up.
What can you do, right?  It's just life.  
I feel as though I've been dropping things a lot lately.  I'm starting to wonder why I buy anything breakable.  (What were baby food companies thinking making baby food in glass jars!  Are you kidding me??!!  Busy Moms and glass don't mix.)
Over the past year I dropped 3 jars of baby food (2 at home and 1 in a restaurant), 1 glass pitched, 2 glass juice glasses, 1 coffee mug and now, 1 plate.  Yes, I am butter fingers.  The bummer about tonights dish is that it is one of our main dishes which is discontinued from Crate and Barrel.  
The hubs and I registered for a matching set of everyday dishes for our wedding and I love them.  They are white with a bright yellow ring around the outside.  We registered for a set of 12 and I swear every single dish has at least on ding in it now.  (We've only been married 4 years.)  Either these dishes were not made well or we are just abusive.  I prefer to think it's the dishes.  How often do you replace your everyday dishes?  Shouldn't they last more that 4 years??
Okay, enough ranting.

 I saw this necklace earlier today and well...  fell a little in love.  I've been a big fan of writing or initials on necklaces ever since Carrie Bradshaw started sporting her name necklace.  So super cute. 
 Sorry I haven't had a lot of scrappyness going on lately.  I did a little today, but nothing is quite finished yet.  I hope to have some pictures to share with you soon.
I do have scrappy news to tide you over.  STUCK?! Sketches is celebrating their 1st birthday since their relaunch and their 3rd birthday since their first sketch release in the month of Aug.  There will be lots of fun stuff going on over there.  Be sure to check it out.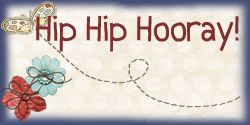 Oh, and my first official sketch as a Creative Team member will go up there on August 1st.  Yaaa!!
Happy Scrappin!